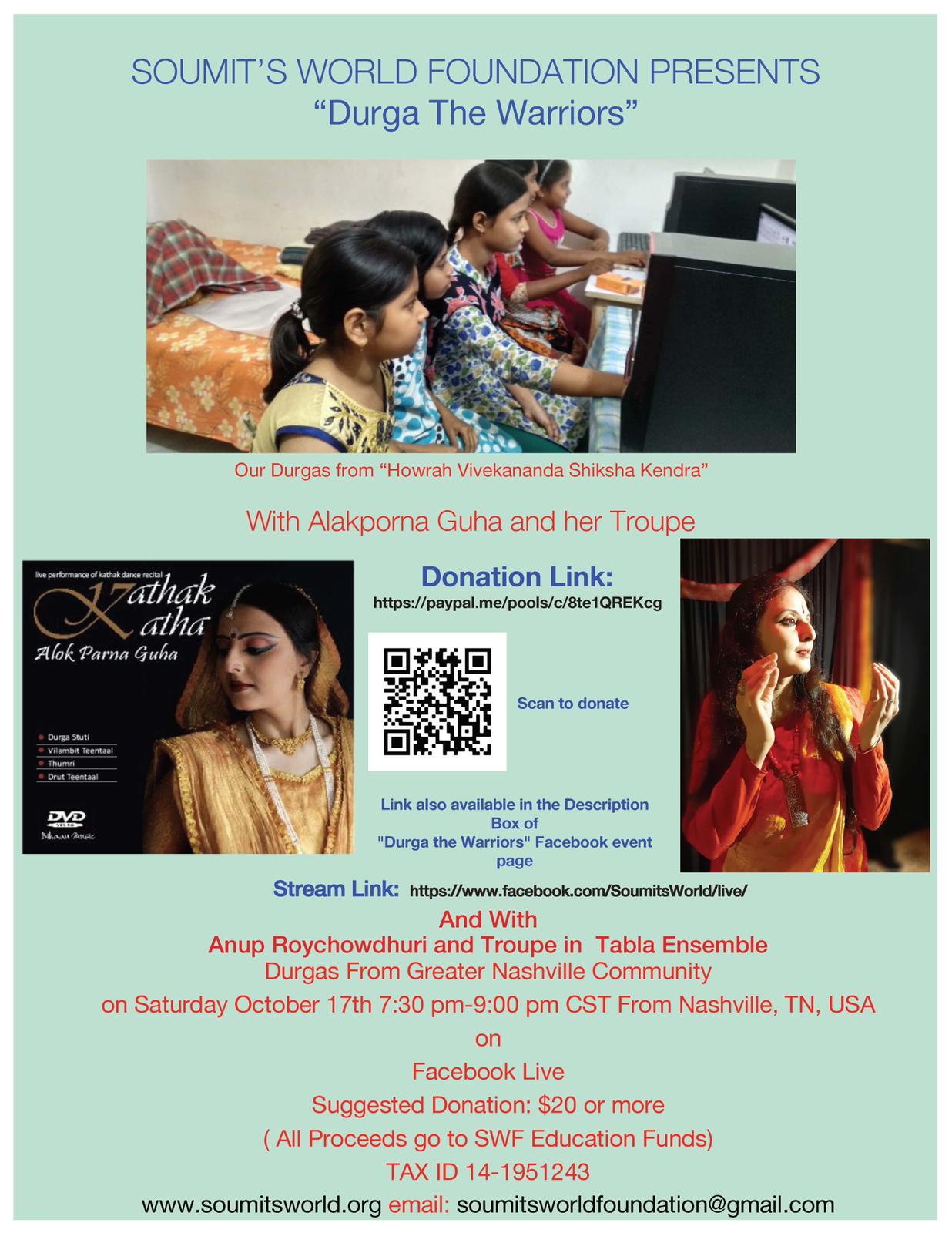 Who we are.
Soumit's World Foundation (SWF), is a private non-profit organization dedicated to fulfill dreams of underprivileged gifted and talented less fortunate children and young adults for better academic, musical, artistic, and economic opportunities all over the world. Please visit other pages to get an overview of our work towards this commitment. We welcome your feedback and support.
Soumits World Foundation is involved with developmental and charitable projects all over the globe. Please visit the different project pages from the drop down menu under projects to get more details on the work done by SWF in North America, India, Central America, Carribean and Africa. For more detailed information, please view our Projects page.
Upcoming Events
SWF organizing an Annual Event on 17 October 2020. For more information email us at soumitsworldfoundation@gmail.com .
I believe that the key to happiness is to love life and help others.
Soumit Ghosh